14th HIWIN THESIS AWARD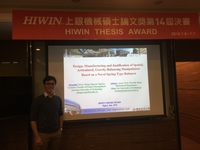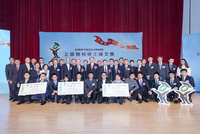 Dr. Win Bin Shieh instructed Nguyen, Hong-Nguyen to win a award for excellence in the 14th Silver Mechanical Master's Thesis Award and received a bonus of 100,000 NT dollars.. The paper entitled " Design, Manufacturing and justification of Spatial, Articulated, Gravity-Balancing Manipulators Based on a Novel Spring Type Balancer "
This is the only private university of technology in the contest winning the prize.